Documentation: Welcome Series Package for HubSpot
WELCOME SERIES PACKAGE WORKFLOW
All enrollment triggers, delays, and emails are attached to your workflow and should look like this. Here is an example of your Welcome Series workflow.
You can choose between a couple enrollment triggers depending how your blog is setup. The most efficient method would be using a form that is tied to when someone subscribes.
Feel free to add or edit the delays. For example if you want to only send on "weekdays", click the "+", then "Delay until a day or time", and then choose the days or times emails should be sent.

---
HOW TO EDIT YOUR WELCOME SERIES NURTURE EMAILS
Hover over the module that you would like to edit and click. Alternatively, you can also click the cube icon on the left side to access a list of modules to edit.
A panel will appear on the left listing the different elements you can customize, such as images, copy, text, color and more!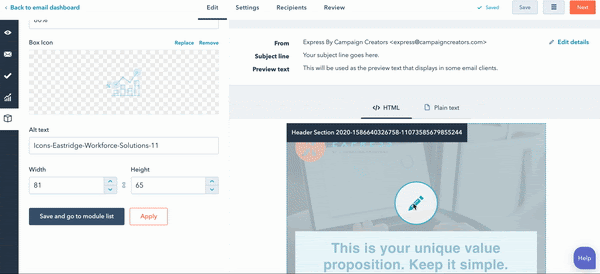 ---
FIND YOUR COMPANY'S HEX CODE
The editor makes it easy for you to quickly customize these templates based on your branding standards. Check out this quick how to that shows how you can apply your branding colors to the email template in HubSpot.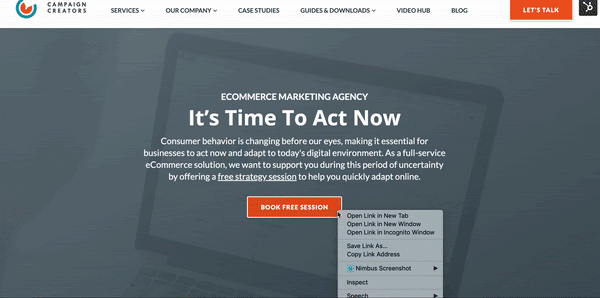 ---
ADD ALL RELEVANT SENDING INFORMATION
Once you update your email copy and branding, you'll need to update and save the emails for automation. This makes sure your emails attached to your Nurture Funnel workflow are updated with your changes.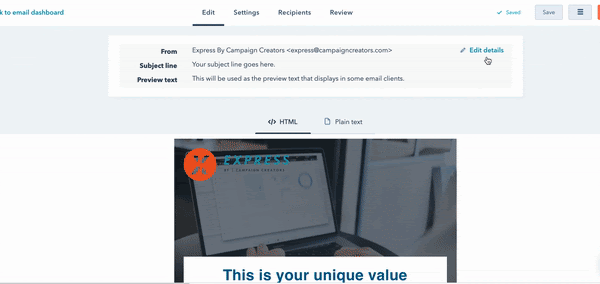 Have additional questions? Email us at express@campaigncreators.com.