Documentation: Abandoned Cart Campaign for HubSpot-Shopify
ABANDONED CART CAMPAIGN WORKFLOW
All enrollment triggers, delays, and email are attached to your workflow. Before turning on your workflow, make sure to edit your emails!
Your workflow should look like this: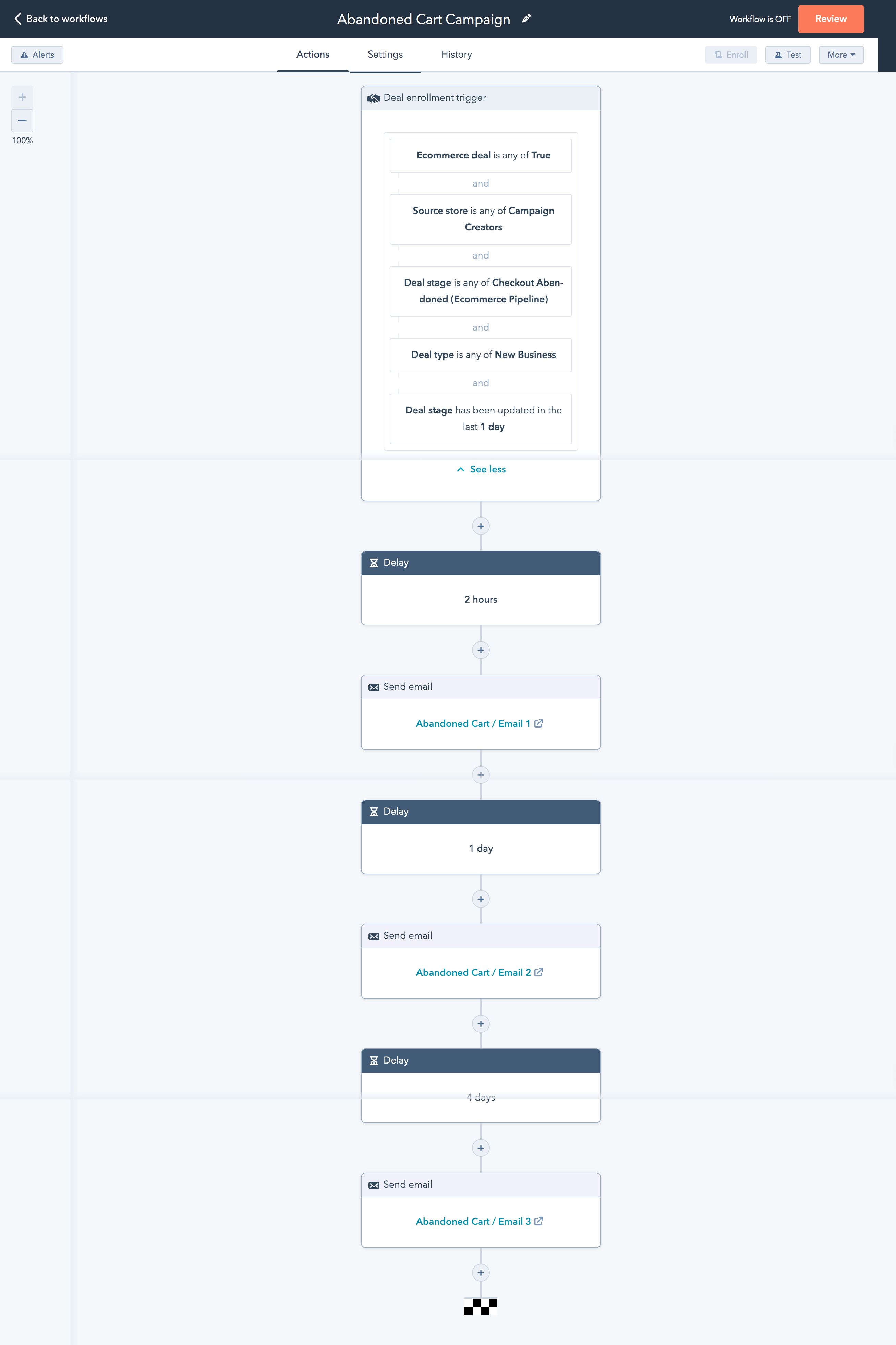 Your unenrollment trigger is also set up to remove a contact from this workflow once they complete their abandoned cart order. No additional set up needed.
Your unenrollment trigger should look like this:

---
ABANDONED CART URL - COPY TO CONTACT WORKFLOW
This workflow was created to correctly sync your Shopify data that is ported into HubSpot. This gives you the ability to add the Abandoned cart URL as a personalization token for your abandoned cart emails. No additional editing needed.
Your workflow should look like this: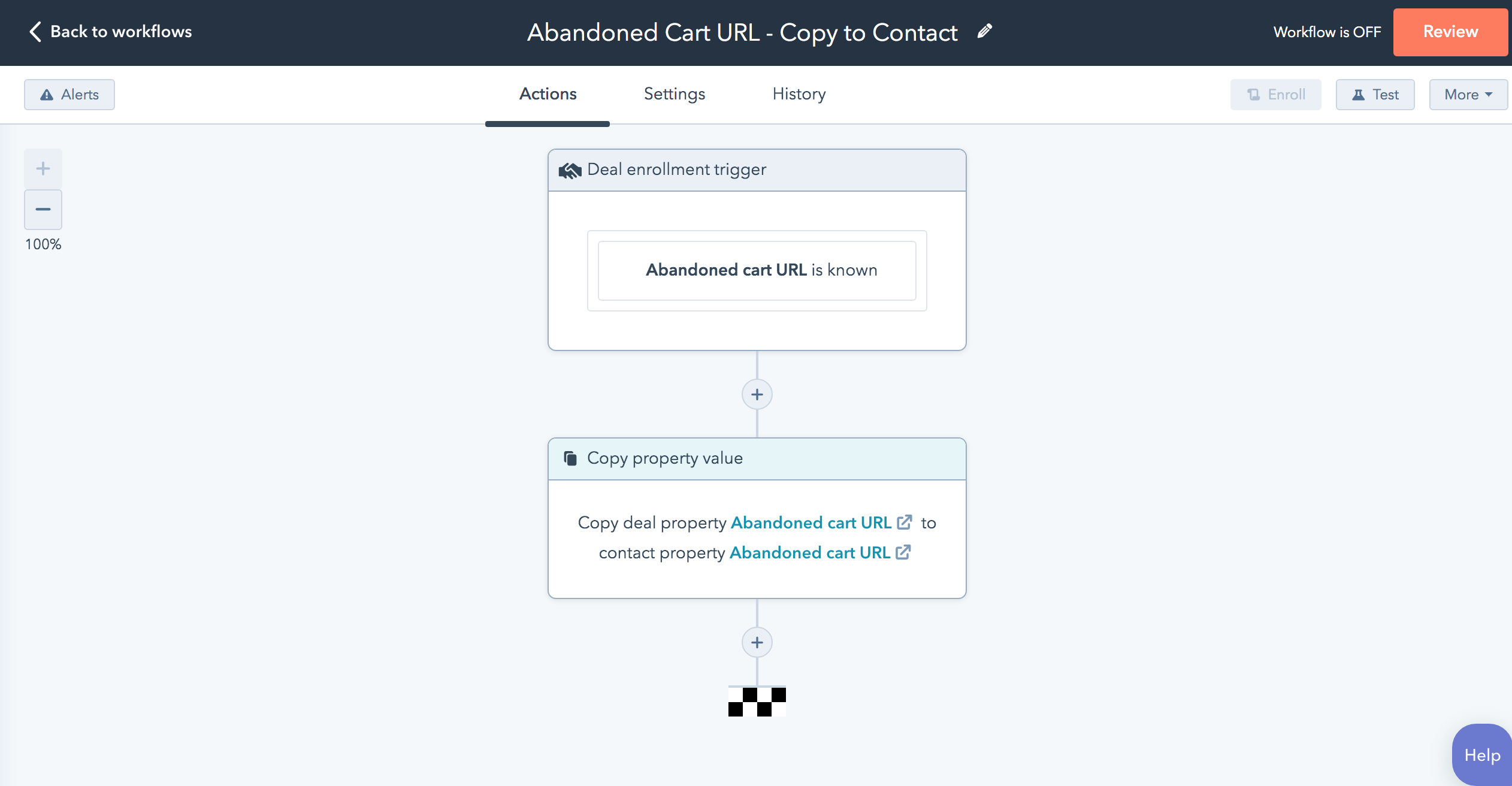 ---
HOW TO EDIT YOUR EMAILS
Hover over the module that you would like to edit and click. Alternatively, you can also click the cube icon on the left side to access a list of modules to edit.
A panel will appear on the left listing the different elements you can customize, such as images, copy, text, color and more!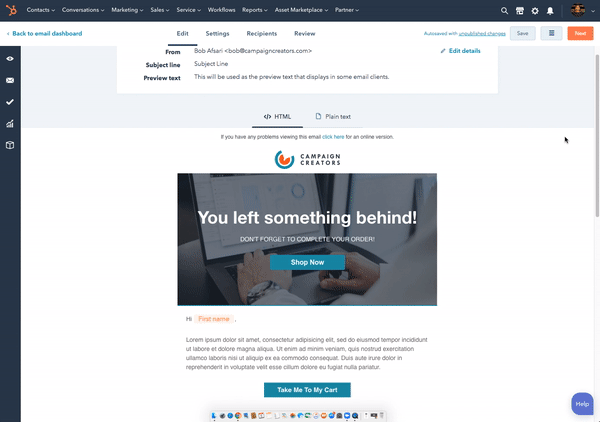 ---
EDITING YOUR EMAIL CTA BUTTONS
There are two ways to edit your email CTA buttons.
For most CTA buttons, you can click on the module ➝ locate the button on the left panel ➝ edit your CTA
For other CTA buttons, we created them as "tables in order to link the user's specific abandoned cart URL. To change the text, you can easily edit it within the rich text module. To change the color, go into the module's source code and change the color code in 3 places. See the example below.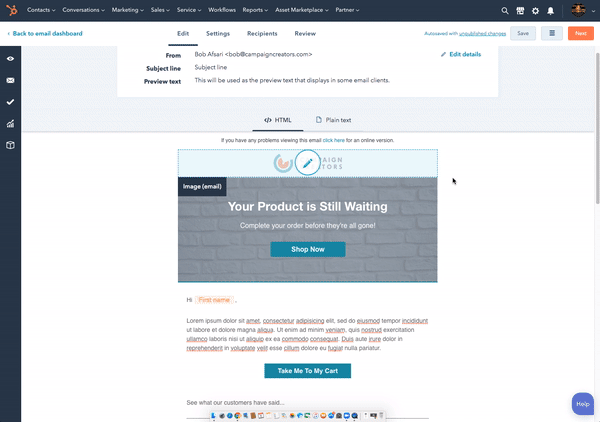 ---
PUBLISHING YOUR EMAIL EDITS
Once you update your email copy and branding, you'll need to update and save the emails for automation. This makes sure your emails attached to your Abandoned Cart Campaign workflow are updated with your changes.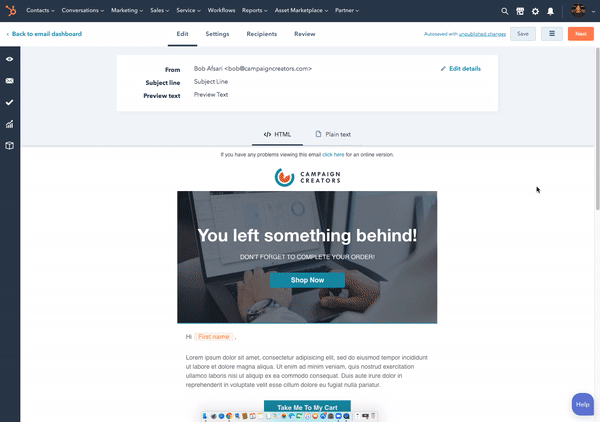 Have additional questions? Email us at express@campaigncreators.com.